Senior Business Intelligence Analyst - (m/w/d)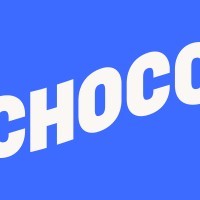 Choco
IT, Operations, Data Science
Berlin, Germany
Posted on Friday, February 18, 2022
To solve one of our generation's largest problems, we need the world's best talent.
Our vision is to enable a sustainable food system. Our technology is already enabling thousands of restaurants, wholesalers, and producers across 7 countries to operate waste-free and efficiently. Yet, this is a drop into the ocean. We just started. Our goal to connect the global food system is extremely ambitious and complex. A problem of this magnitude and complexity requires a massive scale and only the best people will be able to solve it. We are gathering the best people globally together in order to succeed in our mission. Are you in?
For us, it is always team-first. Teams in which everyone subordinates their individual success to the team's success will win against teams that don't. Can you put your ego aside?
We are looking for the hungry underdogs that will rather fail than not try. We look for humility because it makes us learn faster. And we look for people who understand that hard work is necessary and that shortcuts don't exist. We are playing the long game and want to build a truly generational company.
Our mission requires us to be fast. We believe that urgency is a mindset. We look for people who act with speed in everything they do, yet never lose sight of the bigger picture.
Fun plays an important role. We want to succeed and celebrate when we do. It is important to us that our people form real bonds in and outside of work.
We have no small plans, we are assembling a championship team, with people that take real ownership of our company's long-term success. If you feel this is for you, then deep inside you, you might be already one of us.
See what we've been up to: bit.ly/3BX0kYj
Building a great company means putting Data and Analytics at the heart of decision making and operations - and enabling everyone in the organization to have access to high quality insights.
As our Senior Business Intelligence Analyst you will be a core part of our Intelligence department by leading the day-to-day operations of the team - from technically leading and mentoring the team in delivering insights, developing Choco's analytics and reporting infrastructure to communication with internal and external stakeholders.
What you'll do
Be a sparring partner to senior management and operational leads at our Berlin HQ for everything related to data driven decision making - KPI definitions, reporting frameworks and more
Deliver data insights and performance dashboards to on-the-ground teams to enable them to operate faster and better
Discover new truths and tell stories about our business with data for C-Level stakeholders
Contribute to the development of strategies, roadmaps and business cases for analytics solutions
Manage ad-hoc requests from business teams, deliver reports and dashboards and contribute to our analytics data model
Lead the full lifecycle of an Analytics project: from gathering requirements to architecting a solution, supervising on technical implementation and monitoring delivery
Design and manage underlying data sources to allow quick and efficient data extracts to support analysis
What we're looking for
You have 4+ years of experience in Data and Analytics
Excellent written as well as verbal communication skills for effective presentation of data stories to C-Level
You can communicate with more senior as well as more junior team member effectively, you have good people skills
Extensive experience in SQL, Python or other data languages
You can visualize data in a simple manner with tools such as Looker, Tableau, Power BI or similar
Experience with fast-moving startups - having scaled Analytics in such a company is a strong bonus
Excellent understanding of SAAS and Marketplace Business Metrics
You have empathy for the users you build for
You are passionate about Choco and the problem we are solving
You impress us even more if
Experience with AWS, Databricks, DBT and Airflow
Great technical understanding of data infrastructures
What it's like to work at Choco
As an office-first company, you'll participate in our weekly face-to-face days. Three days a week, all teams gather in our office to enable better collaboration, participation, and engagement. All of which, is essential at Choco. Plus, we value camaraderie and genuinely enjoy the time we spend together as a team!
Need a better idea of who we are? Take a video tour of our headquarters in Berlin.
About Choco
Choco was founded in Berlin in 2018 and has since expanded to a team of over 400 committed Chocorians working from Choco offices in the US, France, Belgium, Germany, Austria, the UK, and Spain. Our ordering app is used by over 15K buyers and over 10K suppliers around the globe - processing hundreds of thousands of tons of food every month.
We raised over $280mn from some of the world's best investors like Bessemer Venture Partners, Insight Partners, Coatue Management, and LeftLane Capital. We are the first unicorn to reduce food waste.
We're working alongside those who built companies like Google, Facebook, Amazon, Uber, Rocket Internet, and more.
Choco is an equal opportunity employer. We encourage people from all backgrounds to apply. We are committed to ensuring that our technology is available and accessible to everyone. All employment decisions are made without regard to race, color, national origin, ancestry, sex, gender, gender identity or expression, sexual orientation, age, genetic information, religion, disability, medical condition, pregnancy, marital status, family status, veteran status, or any other characteristic protected by law.