People Operations Associate/HR Generalist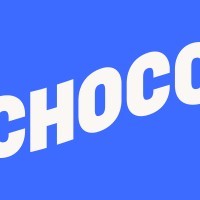 Choco
People & HR, Operations
Chicago, IL, USA
Posted on Friday, May 5, 2023
To solve one of our generation's largest problems, we need the world's best talent.
Our vision is to enable a sustainable food system. Our technology is already enabling thousands of restaurants, wholesalers, and producers across 7 countries to operate waste-free and efficiently. Yet, this is a drop into the ocean. We just started. Our goal to connect the global food system is extremely ambitious and complex. A problem of this magnitude and complexity requires a massive scale and only the best people will be able to solve it. We are gathering the best people globally together in order to succeed in our mission. Are you in?
For us, it is always team-first. Teams in which everyone subordinates their individual success to the team's success will win against teams that don't. Can you put your ego aside?
We are looking for the hungry underdogs that will rather fail than not try. We look for humility because it makes us learn faster. And we look for people who understand that hard work is necessary and that shortcuts don't exist. We are playing the long game and want to build a truly generational company.
Our mission requires us to be fast. We believe that urgency is a mindset. We look for people who act with speed in everything they do, yet never lose sight of the bigger picture.
Fun plays an important role. We want to succeed and celebrate when we do. It is important to us that our people form real bonds in and outside of work.
We have no small plans, we are assembling a championship team, with people that take real ownership of our company's long-term success. If you feel this is for you, then deep inside you, you might be already one of us.
See what we've been up to: bit.ly/3BX0kYj
At Choco, we're striving to build a seamlessly connected global food system by 2030. One that enables food to move around the planet transparently, sustainably, and without waste. Today, Choco provides a platform connecting restaurants and suppliers resulting in better communication, simplified logistics, and - here comes the big one - less food waste. If you're looking for a challenging new opportunity and the chance to make a real-world impact, we'd love to hear from you.
Want to learn more about #LifeatChoco? Take a look behind the scenes: bit.ly/3sD7tYK
Meet your team
We are seeking a highly organized and versatile professional to fill the role of People Administration and Workplace Management Specialist. In this role, you will be responsible for efficiently managing all aspects of people administration, ensuring a smooth and productive workplace environment. You will play a vital role in maintaining employee records, managing HR processes, and overseeing various workplace management functions. The ideal candidate will have exceptional interpersonal skills, a keen eye for detail, and the ability to handle multiple tasks simultaneously.
As a culture-first company, we believe in the power of in-person collaboration. We look forward to working with you from our office in Chicago, at least 4 days per week.
What you'll do
People Administration:

Maintain accurate and up-to-date employee records, including personal information, employment contracts, benefits, and performance evaluations.
Coordinate the onboarding and offboarding process, ensuring all necessary documentation and processes are completed in a timely manner.
Manage employee databases and HRIS systems, ensuring data integrity and confidentiality.
Facilitate employee engagement initiatives, including surveys, feedback channels, and recognition programs.
Collaborate with relevant stakeholders to ensure compliance with labor laws, company policies, and regulations.
Assist with employee inquiries and provide support on HR-related matters.

Workplace Management:

Oversee the day-to-day operations of the workplace, including facilities maintenance, security, and vendor management.
Manage office supplies and equipment inventory, ensuring adequate stock levels and proper functionality.
Coordinate office space allocation and seating arrangements, taking into account employee needs and team dynamics.
Plan and coordinate office events, meetings, and conferences, including logistics, catering, and audiovisual setup.
Implement and maintain workplace health and safety protocols, ensuring a safe and comfortable working environment.
Identify opportunities for process improvement and cost optimization in workplace management activities.

Communication and Collaboration:

Serve as a point of contact for employees regarding people administration and workplace management inquiries.
Collaborate with cross-functional teams, including HR, IT, finance, and facilities, to ensure smooth operations and effective communication.
Provide guidance and support to managers and employees on people-related policies, procedures, and initiatives.
Develop and maintain effective relationships with external vendors and service providers.
Assist in the preparation and distribution of internal communications related to people administration and workplace updates.
What we're looking for
Bachelor's degree in Human Resources, Business Administration, or a related field (or equivalent experience).
Proven experience in people administration and workplace management roles.
Strong knowledge of HR processes, labor laws, and compliance requirements.
Excellent organizational and time management skills, with the ability to prioritize and multitask effectively.
Exceptional attention to detail and accuracy in data management.
Excellent communication and interpersonal skills, with the ability to build rapport and collaborate with diverse stakeholders.
Proficiency in HRIS systems and MS Office Suite.
Demonstrated problem-solving and decision-making abilities.
Ability to maintain confidentiality and handle sensitive information appropriately.
Flexibility to adapt to changing priorities and deadlines
About Choco
Choco was founded in Berlin in 2018 and has since expanded to a team of over 400 committed Chocorians working from Choco offices in the US, France, Belgium, Germany, Austria, the UK, and Spain. Our ordering app is used by over 15K buyers and over 10K suppliers around the globe - processing hundreds of thousands of tons of food every month.
We raised over $280mn from some of the world's best investors like Bessemer Venture Partners, Insight Partners, Coatue Management, and LeftLane Capital. We are the first unicorn to reduce food waste.
We're working alongside those who built companies like Google, Facebook, Amazon, Uber, Rocket Internet, and more.
Choco is an equal opportunity employer. We encourage people from all backgrounds to apply. We are committed to ensuring that our technology is available and accessible to everyone. All employment decisions are made without regard to race, color, national origin, ancestry, sex, gender, gender identity or expression, sexual orientation, age, genetic information, religion, disability, medical condition, pregnancy, marital status, family status, veteran status, or any other characteristic protected by law.