Staff Engineer, Web Platforms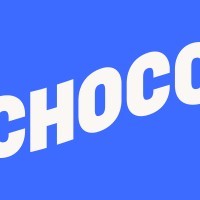 Choco
Berlin, Germany
Posted on Wednesday, September 27, 2023
To solve one of our generation's largest problems, we need the world's best talent.
Our vision is to enable a sustainable food system. Our technology is already enabling thousands of restaurants, wholesalers, and producers across 7 countries to operate waste-free and efficiently. Yet, this is a drop into the ocean. We just started. Our goal to connect the global food system is extremely ambitious and complex. A problem of this magnitude and complexity requires a massive scale and only the best people will be able to solve it. We are gathering the best people globally together in order to succeed in our mission. Are you in?
For us, it is always team-first. Teams in which everyone subordinates their individual success to the team's success will win against teams that don't. Can you put your ego aside?
We are looking for the hungry underdogs that will rather fail than not try. We look for humility because it makes us learn faster. And we look for people who understand that hard work is necessary and that shortcuts don't exist. We are playing the long game and want to build a truly generational company.
Our mission requires us to be fast. We believe that urgency is a mindset. We look for people who act with speed in everything they do, yet never lose sight of the bigger picture.
Fun plays an important role. We want to succeed and celebrate when we do. It is important to us that our people form real bonds in and outside of work.
We have no small plans, we are assembling a championship team, with people that take real ownership of our company's long-term success. If you feel this is for you, then deep inside you, you might be already one of us.
See what we've been up to: bit.ly/3BX0kYj
About the role

Directly reporting to the Head of Engineering, the Staff Frontend Engineer is pivotal in steering our web engineering strategy. This role is tasked with leading high-impact technical projects spanning across cross-functional product teams, enhancing our microfrontend architecture, and ensuring the development of cutting-edge web products.
As a functional expert, the Staff Frontend Engineer plays both a consultative and hands-on role. But this role is about more than expertise - it's also about mentorship. Our Staff Frontend Engineer aids fellow engineers, fostering an environment where technical skills are continuously sharpened and expanded. From enhancing our application processes to fortifying security measures and optimizing engineering tasks, their contributions resonate throughout the entire tech infrastructure.
In our dynamic technical landscape, the Staff Frontend Engineer stands as a beacon of expertise, always driving forward with precision and professionalism.
Our working model reflects a balance between the highly collaborative nature of our business and modern-day flexibility. As a part of our product team, we look forward to seeing you in our Berlin office 3 days a week and whenever else you'd like to come in.
What you'll do
Drive the organization's engineering strategy for web. Bringing the interests of engineering and the company together.

Discover, incept and drive strategic technical projects arching over several cross-functional product teams.

Work with our engineering teams to enhance its microfrontend architecture and platform to develop cutting edge web products

Act as a functional expert, a go-to person, an impact-multiplier, an enabler and as a troubleshooter when needed.

Share your knowledge, develop expertise in our product and grow with your team to become an even greater engineer. Mentor other engineers and support them to acquire both wide and deep technical knowledge.

Touch and improve different areas of our applications through tooling, CI/CD, security, or related engineering processes.
The technology you'll work with
We use React, TypeScript, micro frontends architecture, Jest, Styled Components for our web frontend. Our mobile apps are written in Kotlin and Swift and we utilize AppSync with GraphQL.

We have a cutting-edge environment and use NodeJS, TypeScript, GraphQL, AWS DynamoDB and our infrastructure is powered by AWS SNS, AWS SQS, AWS Lambda, AWS AppSync, AWS CloudFormation, AWS CodePipeline and AWS S3.



What we're looking for
8+ years of professional hands-on experience as a senior, lead engineer or staff engineer in complex development projects.

Expert in various frontend technologies and modern frontend frameworks, and testing frameworks like Jest, React Testing Library, Cypress

You are fluent in Typescript and keen on trying out new technologies

Strong experience with complex microservices, event-driven architecture, integrations and developing APIs

Very deep knowledge in system designs and software architectures

Proven experience with cloud providers and in building resilient and scalable infrastructure with serverless AWS/GCP. Previous experience in defining and building up CI/CD pipelines to support development.

Ability to drive the technical vision of a 50+ engineering organisation and driving business critical projects.

Ability to identify, articulate issues and take ownership for delivering practical solutions, while prioritizing tasks effectively.

Outstanding communication and influencing skills combined with empathy and eagerness to share and develop others

Good learning ability, open-mindedness and good self-organizational skills will be absolutely key to the success of your work and the business overall.

Experience with microservices, event-driven architecture, integrations and developing APIs (please do not apply if you dont have experience with Microservices)
About Choco
Choco was founded in Berlin in 2018 and has since expanded to a team of over 400 committed Chocorians working from Choco offices in the US, France, Belgium, Germany, Austria, the UK, and Spain. Our ordering app is used by over 15K buyers and over 10K suppliers around the globe - processing hundreds of thousands of tons of food every month.
We raised over $280mn from some of the world's best investors like Bessemer Venture Partners, Insight Partners, Coatue Management, and LeftLane Capital. We are the first unicorn to reduce food waste.
We're working alongside those who built companies like Google, Facebook, Amazon, Uber, Rocket Internet, and more.
Choco is an equal opportunity employer. We encourage people from all backgrounds to apply. We are committed to ensuring that our technology is available and accessible to everyone. All employment decisions are made without regard to race, color, national origin, ancestry, sex, gender, gender identity or expression, sexual orientation, age, genetic information, religion, disability, medical condition, pregnancy, marital status, family status, veteran status, or any other characteristic protected by law.